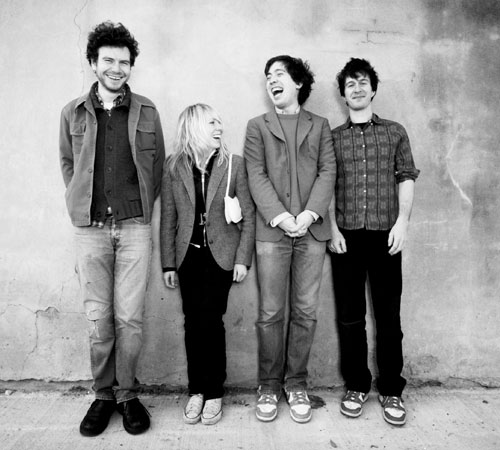 I just started reading Bishop Allen's tour blog, it's pretty funny. They need to come over to London, it would make me very happy. Here is the blog. I haven't read all the posts yet, but they're definately worth reading.
Funny quote: "To kill time, some of the band-members did crossword puzzles and listened to book on tape. Seems not so tough, right? Wrong! They were listening to this really intense book about cholera, and it was all about pooping and dying. I had to put on headphones cuz it was TMI, IMHO. Bishop Allen: The band that can handle disgusting words, and in fact, invites them into their homes and hearts."
I'm listening to shuffle on my ipod, which I don't usually do. I am impressed at how good every song is. I'm trying to decide what to do about the fact I hate my university course. I'm hoping the answer will come to me in a dream, that's my most favourable method of decision making. A Neva Dinova song just came on. They're a really depressing band, but in a light hearted kind of way. Just look at the last verse of this song, the "just kiddin world, you know I love you" always makes me laugh after the sombre tone of the rest of the song.
I think I'll listen to a few more songs, read some more of Crime and Punishment, then sleep. Tomorrow I have accounting then a ton of economics. Aren't I luckly? It's okay though, I'm going to see Okkervil River in the evening.