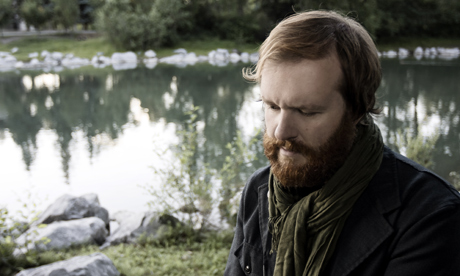 Woodpigeon are playing the Slaughtered Lamb tonight, well, Mark Hamilton of Woodpigeon is. Babel and Elaine Palmer are also playing, I haven't really had time to give them a proper listen so I can't verify if they are good or bad.
The Slaughtered Lamb is just across the road from me, it's a pub with a tiny basement filled with sofas, chairs and a bar. There isn't a stage.
I don't know that much of Woodpigeon's stuff but I think it'll be pretty good. I mean, just look at that Sam Beam-esque beard he's got, it's bound to be good!