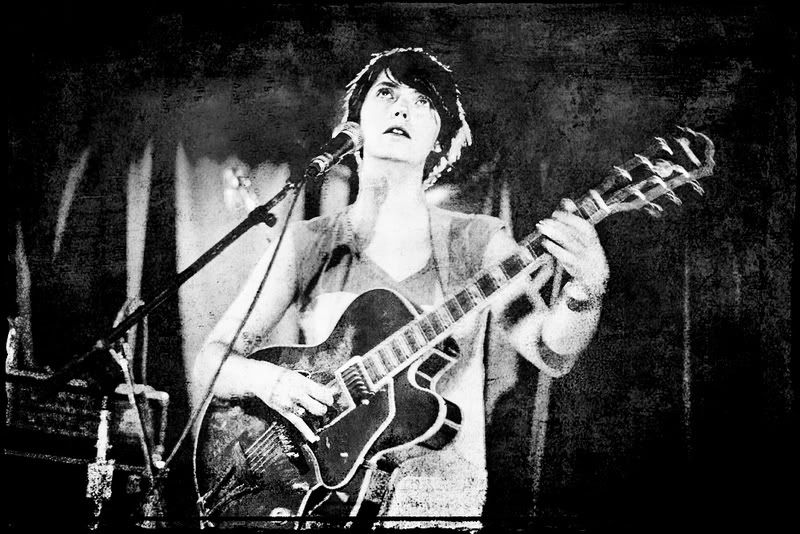 Lately I've really been enjoying the weird cohesion in my life, everything and everyone have all seemingly become interconnected like in some crazy episode of Lost.
I've been listening to Sharon Van Etten's CD alot since I got it the other day, and I've been spreading the word to my friends and anyone who will listen. A friend on Flickr from Chicago called Kirstie Shanley read a caption I made for one of my photo-of-the-day photos and said she had seen Sharon play in Chicago and had photographed her, but hadn't uploaded the photos because it was really dark. She said she'd try and salvage something and came up with this great shot. Kirstie is a brilliant photographer, I really recommend her, she has so many fantastic shots of brilliant musicians. You can see her photos on Flickr or head to her website.
You can also go to Sharon's website here and you can also watch this brilliant video of Damn Right.