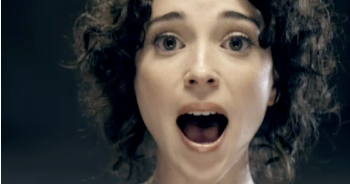 Watch it. It's pretty fancy and high quality.
I am super duper excited to finally see Annie & co play live in a couple of weeks. Marry Me was one of my favourites from 2007 and I reckon Actor could end up ranking quite highly in my favourite records from 2009.
Tickets for the Hoxton show are £9 + bf etc etc. So about £13 total. Annie has a brilliant voice and her songs are pretty rockin', so I'd say it's a recipe for success.
Listen on Myspace.