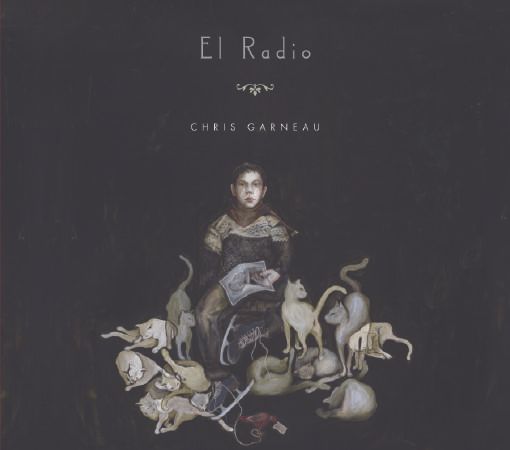 Woah now! Holy, holy moly. I've loved Chris Garneau's songs for a couple of years, I saw him a few times last year. I've finally been able to listen to his new songs on his Myspace. Wowowowoowowowoowowowowowowowoowowowowow. Seriously, I can't wait to hear the whole record and I suspect it's going to shoot up there into my favourites of 2009. Music For Tourists was one of my favourites from 2007. 
Fireflies is a song which I've loved a while in it's live incarnation and this version. The studio version is delightful. I have never heard No More Pirates before, but ohmyggoodness (!!!) mega swoon. So good. I don't really like listening to new songs out of the context of the whole record, so I am going to painfully resist repeatedly listening to them over and over again on his Myspace. Hometown Girls is lovely, too. Can't wait for the new album and for him tour tour here again.
The new record is called El Radio  and is out on July 7th. Brilliant.