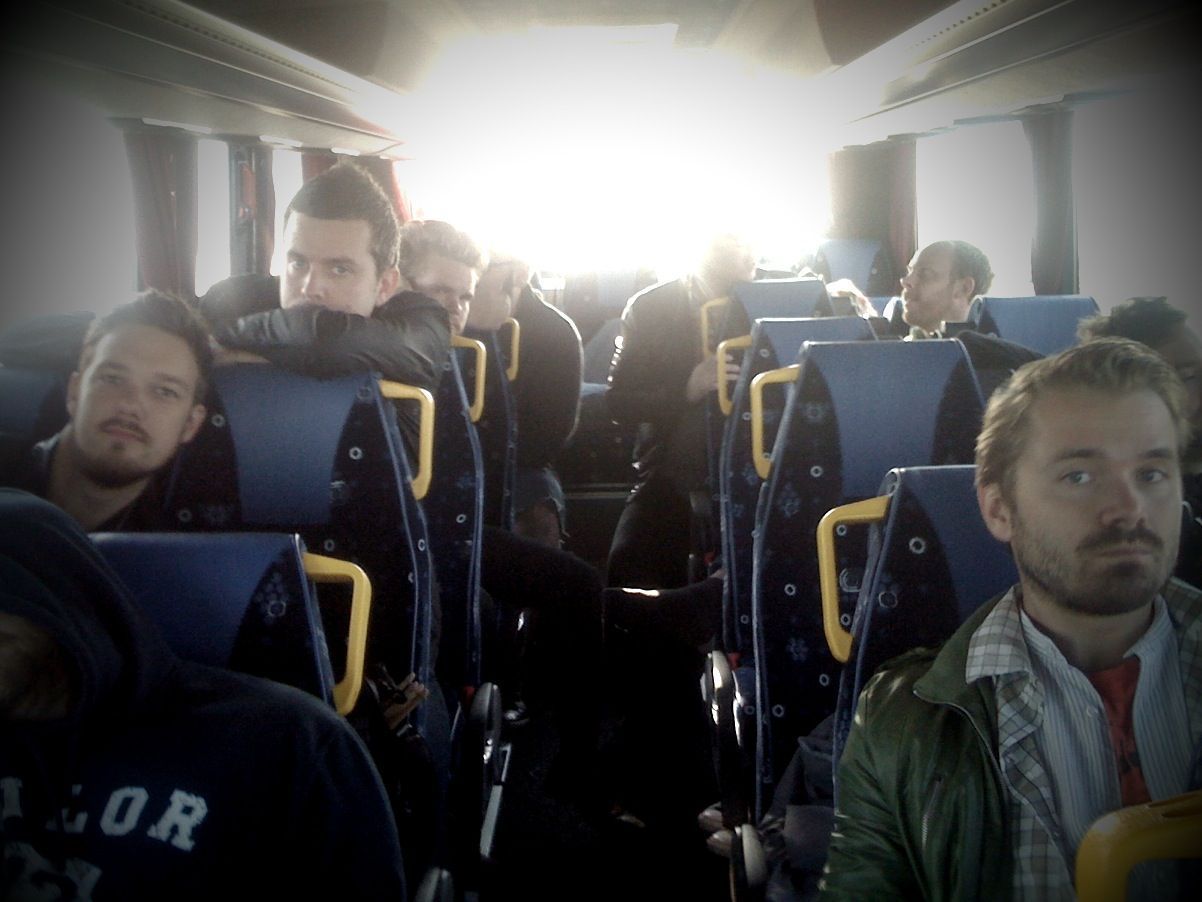 I'm From Barcelona are playing a show at Favela Chic. The show seems to be either intentionally very under the radar or just not very well promoted. Tickets are still available and I really recommend coming along, it will be super fun. It's I'm From Barcelona's first headline show in London since the truly special, super fun show last November.
That photo is of the band earlier today at Öresund Bridge, en route to sunny Shoreditch! I'm not even being sarcastic, Shoreditch IS actually sunny. Hurray for East London. I have never been to Favela Chic, but look how pleasingly close it is to where I work. A mere 0.3 miles, that's how I like it.
Listen to I'm From Barcelona here and come along and do the treehouse dance.