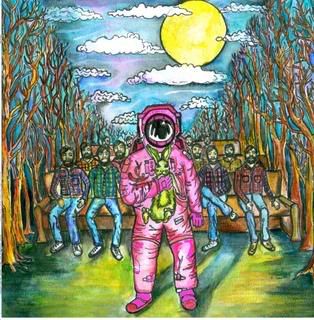 Here is a band I randomly stumbled across just now. Matthew has a wonderful voice and there are some truly brilliant harmonies- listen to Pretty Purple Top Hat. Not only is it a beautifully sweet song lyrically, but musically it's like a dream. And I really love the bright, colourful album artwork.
Their record was released this year, I am keen to have a listen.
Go here to hear some lovely songs.